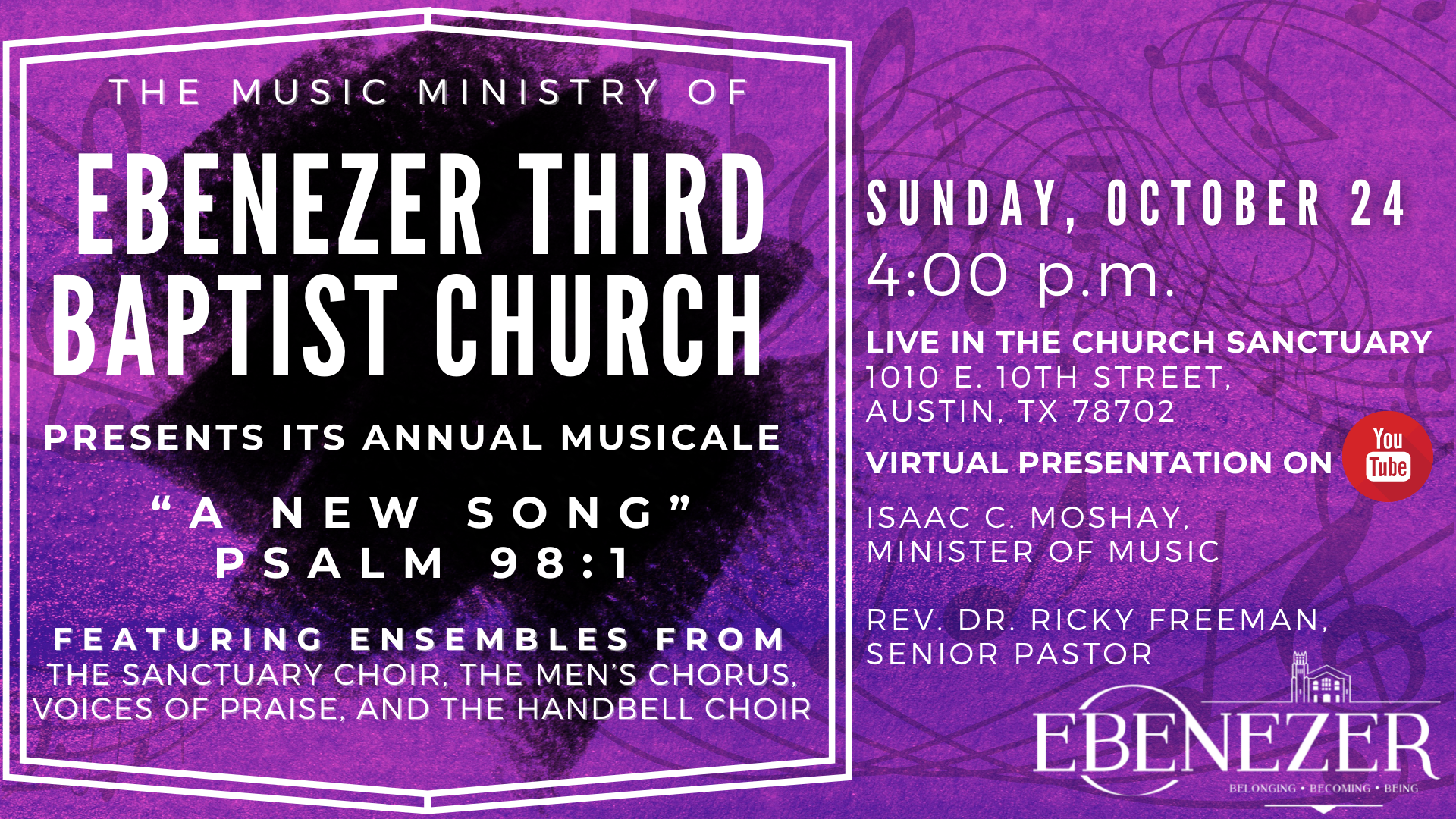 Greetings! We are blessed to plan for our return to in-person worship on Sunday, August 1st at 10:30 A.M. Worship will also be available live on YouTube.
We will return to worship in the Ebenezer Baptist Church Sanctuary, being careful to follow guidelines to keep us safe and healthy.
Please be patient as we take all necessary precautions upon our return.
You may review our COVID-19 reopening protocol on our website under the resources tab.
Click on the YouTube Link to Subscribe and Receive
Notices from the Ebenezer YouTube Channel.